We will be having a single service at 10:45 AM until June 7, then we will have our regular services at 9:30 AM and 10:45 AM, and childcare will be open for 2nd service only. If you plan to attend, please fill out this form and read below.
Stay up to date with our most current info by watching the latest Devotional below, posted daily around 3 PM.

For previous devotionals and our library of videos, visit Facebook.

Upcoming Sunday
If you plan to attend our May 31 service in-person:
We are pleased to announced that we will be proceeding with caution and having one service this next Sunday at 10:45 AM, May 31. We will have limited capacity and our goal is to maintain guidelines and practice social-distancing. Please wear a face mask and help us follow proper sanitation. Stay tuned for more information. We ask that everyone uses the main-entrance in the front of the Church building. We look forward to seeing you!

For those who desire to remain home, we will still be live streaming our Sunday service as usual, and we highly encourage anyone who is over the age of 60 or shows signs of illness, to please stay home and continue to practice social distancing. We can't wait to see you Sunday on Facebook Live as we conduct our Sunday Worship digitally. Visit our Sunday Worship page for our Facebook and Youtube links, discussion guides, video library, and newest Sunday video feed.
After June 7
There will be two services, one at 9:30 AM and one at 10:45 AM. We will begin slowly opening childcare by making it available only during the 10:45 service. Stay tuned and keep checking back for changes regarding small groups and weekly activities. At this current time, we are unsure of the best way to operate our activities and will be making changes regarding how to move forward. We appreciate your patience and can't wait to see you! We encourage everyone to get connected to RightNow Media for various resources that will help you in your Devo time with God.
If you haven't seen it yet, check out our Digital Campus worship from Sunday Mornings on Facebook. You can also see it on our website and download a discussion guide to use with your family or in small groups that you can make online. uhbc.net/sundayworship
A Called Business Meeting
10:45 AM Service - May 24, 2020
Join us on Sunday, May 24th, for a called business meeting during the 10:45 AM Service where we will present Clay West as a candidate for our Small Groups Minister & Administration position. Voting will take place this next Sunday during service. If you are interested in joining us this Thursday, May 21, in a ZOOM call with Clay West, register here. Read more below to learn about Clay!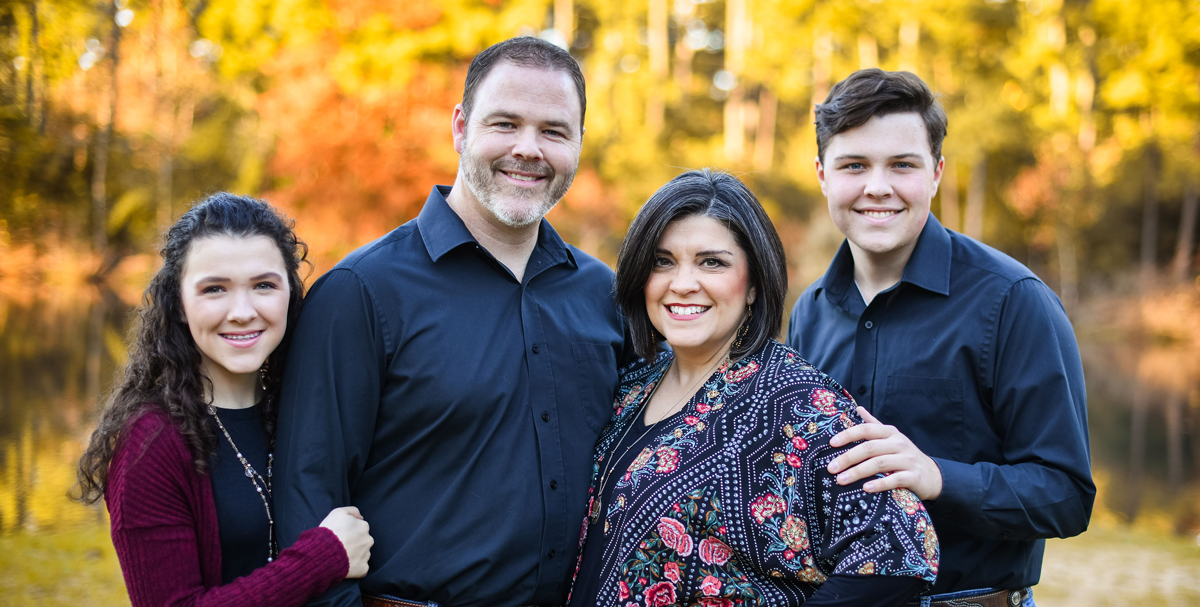 We are elated to welcome Clay West, along with his wife Elisa and their two children, Kyler (19) and Maryn (16), in view of a call as our Minister of Small Groups and Administration! Clay and his family have loved and served our church body in various capacities since 2001. Some of you may remember he served as our Minister of Worship Arts from 2001 to 2006, so he and Elisa have a genuine love for the culture and ministries of UHBC and its people. Clay brings with him more than 10 years experience in ministry and over 12 years experience in education which has allowed him the unique advantage to understand and apply the intricate processes required to cultivate people in small group settings. He is uniquely gifted in implementing and adapting vision to support and develop an organizational structure that functions well with our values. Because of his diverse background in ministry and education and his love for UHBC, we are beyond excited to present him to you as a potential staff and look forward to seeing how God uses him to grow and lead our church body!
---
Get Connected
We will be using a few different platforms to stay connected to each other, conduct small group meetings, and to worship together. We invite you to join, follow, or download the following platforms:


5.4.20
Throughout the last two months you have shown yourselves to be both faithful and flexible. Those same qualities continue to be of great value as we begin the process of reopening the onsite ministries of University Heights. We heard from you in a simple survey. We consulted with denominational leaders, area churches, medical leaders, and our church leadership. The simple conclusion is that no one has ever done this before. So we put together a phased plan that allows us to use appropriate caution, maintain flexibility and provide Spirit lead ministry.
On Sunday, May 10th we will have what we are calling a "soft opening." At 10:45 am, that day, we will be live-streaming from our worship center. It is a way for those who serve during worship to transition back to a Sunday morning routine in a new and challenging environment. Due to continued health risks in our community it has become important that gatherings follow practices that are new to us all. Social distancing changes seating capacity and arrangement. High touch areas must be cleaned regularly. And the building must be sanitized between and after services. This day will allow us to "try out" our systems. So, on the 10th we are hoping that most of you will stay home and celebrate Mother's Day by worshiping with us online. However, we will have space for 250 that morning to worship live at our worship center. There will not be childcare. Family groups will sit together with at least two empty chairs between them and the next group/individual. We ask you to use hand-sanitizer regularly and to consider wearing masks for the well-being of those around you. We will open the doors at 10:30.
Sunday, May 17th is the day we aim to see all of you who are comfortable and healthy. We will have two worship services at 9 am and 10:45 am. Notice we moved our first service up half an hour in order to clean between services. Worship will be our only event that day and our children will need to remain with their families during worship. We will continue to follow the general guidelines for social distancing while in the building. We will modify many of our normal practices out of caution (Greeting, offerings, cookies/coffee, etc.).
This will be our practice through May 31st. We fully intend to evaluate as we go and modify our efforts as needed. We are all aware, I'm sure, that things can change quickly. If our community continues to get back to "normal", we will reopen other facets of ministry in June.
Please note, there are many differing opinions about the disruptions we have endured because of Covid-19. But one thing is clear, we act out our faith by putting others first. It is our desire to care for one another and protect one another as we make Jesus known.
Over the next two weeks we will continue to let you know what to expect when we gather, who should wait and how we can act to safeguard each other. We are continuously receiving suggestions from many sources about this process and we are thankful for the input. Please feel free to make suggestions or to volunteer your time to help. You are an amazing group of believers who demonstrate your faith with grace and love.
In Christ,
Richard Rogers